Please note that we do not force our clients to leave things the way we left them – so expect some changes in real life when you click over on any links.
Some recent Custom WordPress sites or SEO redesigns made: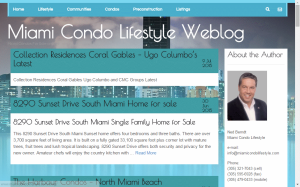 Miami Condo Lifestyle needed a mobile friendliness overhaul.
---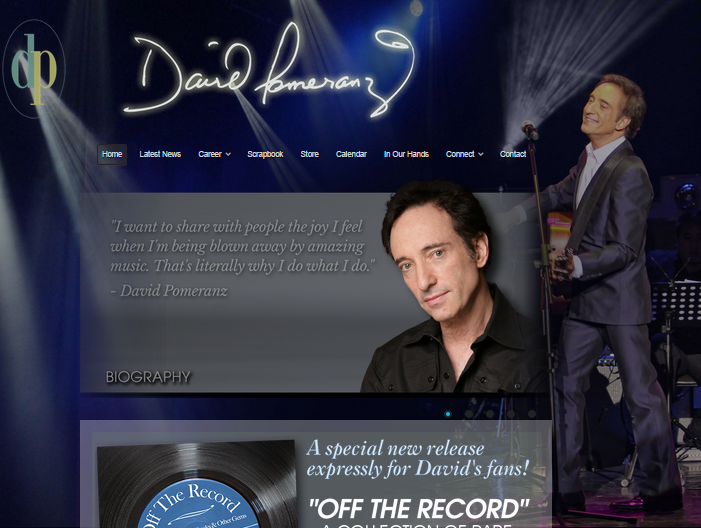 David Pomeranz needed his website completely rebuilt and redesigned from scratch in a software that would allow for a huge future development project to be easily extensibly added in, so we chose Joomla. It was a fun project, and the final product can be seen by following the link. In-page graphics are likely from his PR firm, however, the site's backgrounds, logos and in page elements are ours.
---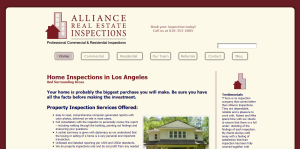 This website was built to replace a hacked site, and the design was based on that original website. However, this website has stronger security measures and much more capability than the original.
PRIMARY WORK DONE: Rebuild, redesign, convert to WordPress. No visual, except to re-create. No content, provided by client.
---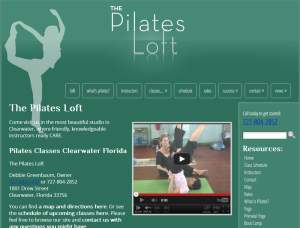 The Pilates Loft needed a website to showcase their services, and to re-implement all the content lost when their existing website's hosting provider went suddenly out of business. They came to me to salvage the lost website's information and to create a simple, clean looking website to allow people to find their studio, and which played well with social media.
PRIMARY WORK DONE: Visual design, Logo and imagery recreated from original concepts, salvage, re-build, convert to WordPress. No content, except to salvage from public archives.
---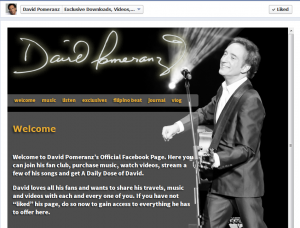 David Pomeranz needed a beautiful, fully functional Facebook area for his fans. With streaming audio, a shopping cart, a vlog, blog and a Fan club account system, including built in Facebook commenting, this site covers all the bases for fans wanting to interact with David while also allowing David and his team to create their own content for the Facebook page through a completely customized WordPress website.
PRIMARY WORK DONE: Visual design, conversion to WordPress-as-Facebook-page, expansion, design, build. NO content, provided by client.
---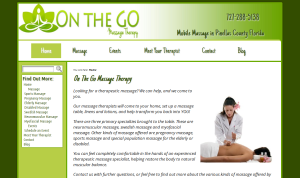 On The Go Massage Therapy is a mobile massage business, and so a simple website was created to match their existing logo and branding. Content was built out by another person, but the template was designed by myself to provide a well optimized and user friendly interface.
PRIMARY WORK DONE: Design (no visual), build, expand, convert to WordPress. No content or visual design was done here, all provided by client.
---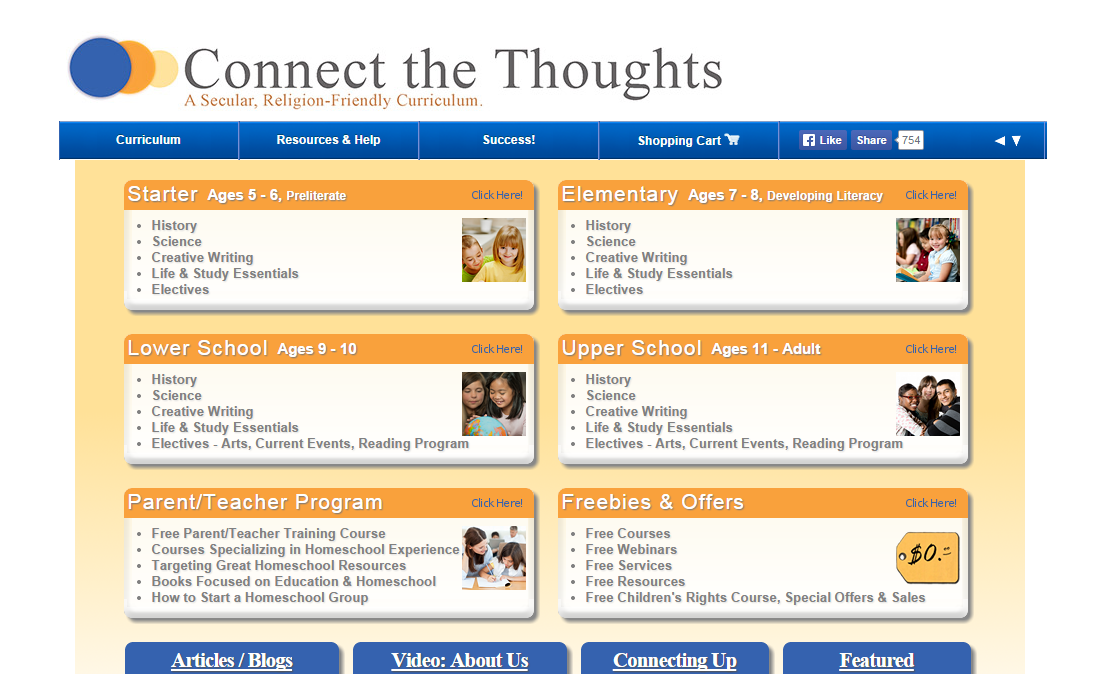 CTT is a homeschool curriculum in a flooded field, which ranks well for its terms and regularly gets organic search traffic.
---
Homeschool Under Siege is a news style website about the state of education today, and their site is increasingly popular despite only being up for a few months!
---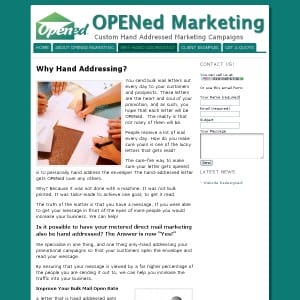 Opened Marketing needed a small business-card style website built to match their logo. It was created, and was very popular with the team and with clients.
---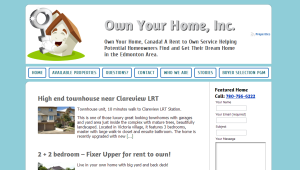 Rent To Own Homes, Inc needed a website to help people find them in searches for rent to own homes in Canada, and so we created them a simple clean and happy design, and helped them develop their logo.
---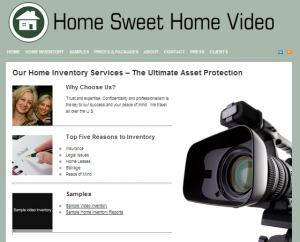 Home Sweet Home Video provides superlative Video Home Inventory and needed a website that reflected their expertise. They asked for something extremely clean, simple and spacious.
---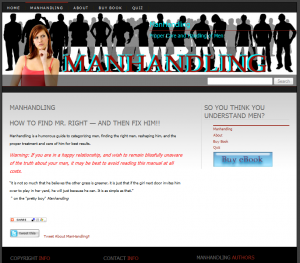 Manhandling Manual – It's a really great gem of a book about men, dating and marriage. Highly recommend you read if you're a woman and have a sense of humor. The author asked for a simple wordpress site she could sell through.
---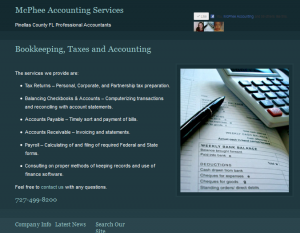 McPhee Associates is a Tampa Bay accounting service, with clients internationally. They come highly recommended if you need an accountant. They wanted a simple, conservative business card website and this serves well, even driving in some business.
---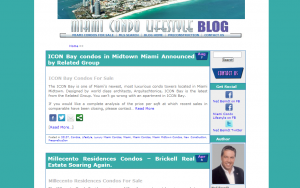 Ned Berndt needed a blog to go with his website, so the Miami Condos blog was created. It was built to EXACTLY match an existing theme, built in an entirely different software. Note the wacky Miami-style dates that display like neon hotel signs.
---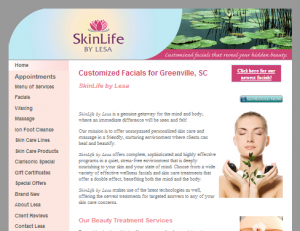 Facials Greenville is a lovely spa in Greenville SC run by a long-time return client. She ranks well locally for every keyword she wants to in a competitive market. The site was built from the ground up optimized and designed to do one thing, make it very easy for customers to find them and get facials. It continues to work as designed, years later.
---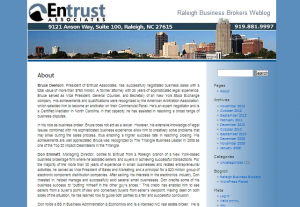 Entrust Associates needed a blog, so Raleigh Business Brokers was built and designed to completely match their existing website, fully SEO'd for their local market in Raleigh Durham. It continues to work as expected.
---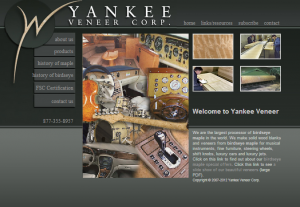 A well optimized custom template was created for the visual design drawn up by another firm for Birds Eye Maple, and they have kept it for quite a number of years, as it gets them good search rankings.
---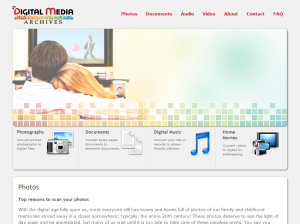 Although this client is not in good standing, currently owing greater than 50% of his project for over a year, we're including a screen shot because it's just so darn pretty, and it was based on a visual design provided by the inimitable Rigney Graphics (highly recommended for Visual Design needs).
---
(These are just a few of many. I make certain to get client approval in writing prior to ever taking credit for a website. Also, I rarely remember to ask, and rarely remember to place my clients on this page.)
---
"I have been so pleased with the work that Desi has put into the building of my web site–her professionalism, expertise, talent and patience have brought about the most beautiful and impressive web site that I have ever seen and has exceeded my expectations!" ˜ LB
———–
Re: New website: "It looks amazing!" ~ DG
———–
"Desi did our website in no time flat when we were in a real pinch! She is truly a genius." ˜ KM
———–
"I made a million dollars last week, and I know that wasn't something that happened overnight. I have the size of my mailing list to thank, and that that is due to the work you've been doing for me over the last few years." ˜ IP
A few custom HTML-based websites:
http://www.facialsgreenville.com/
http://www.fixmydrainsnow.com/
Redesign or SEO projects:
http://www.kilnworkspotteryvi.com/
http://www.hotelbrasilito.com/
http://www.timelydocuments.com/
http://www.lilygulchsoaps.com/
PPC (Pay Per Click) Marketing
Amongst others, we have a client for whom managed pay-per-click (PPC) marketing since 2005. He has been extremely happy with the quality of work, but has declined to provide a statement here. Here's why: In addition to the businesses we run campaigns for, he also offers a course for entrepreneurs to learn marketing, and so I understand why he feels that it is not in keeping with his expert status to commend an outside web marketing consultant, such as myself.
However, I can tell you about him:
I handle nearly a million dollars in online marketing accounts for this client. His conversion rate (prospects from clicks) remains at between 10% and 30% for all of his campaigns, well above industry standard.
This is an image of the graph of my PPC consulting statistics with him. These show long term trends over the last three years. (Update, seven years and the graph still looks like this).
The top graph is Conversions across all pay-per-click campaigns.
The middle graph is Clicks across all pay-per-click campaigns.
The bottom graph shows Conversion Rate – the percentage of clicks that convert into leads.
———–
I have done numerous websites, redesigns and marketing projects with Words in a Row Website Design, however any Words in a Row projects referenced here, I was the primary designer on. You can find more projects I've worked on with Words in a Row here.
You can also find expert advice pages written by me over the last 13 years on the Words in a Row website in the "Where to go" section, the PPC and shopping search marketing pages, the Twitter marketing page, sitemaps page, webmaster tools, etc. I remain a member of the Words in a Row team to this day and am proud of that association.