Are you spending a fortune paying for traffic that doesn't convert?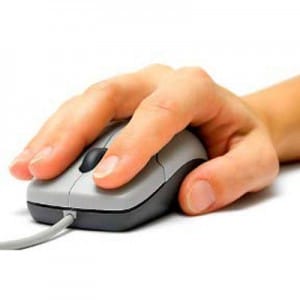 PPC (Pay-Per-Click) marketing on search and social networks shouldn't be costing you more than it's making you.
We've been managing pay-per-click marketing campaigns for our clients for a decade, and are well versed in every one of them, in the ways your campaign can leak money without return. The search engines don't care if you waste your money, but we can help you find where you're losing money and apply the hard-won knowledge of over a decade of managing campaigns to your campaigns in a campaign optimization review.
With PPC, ads are placed for you on the search engines – Google, bing or Yahoo! – alongside search results, and can be placed on Facebook or other social media websites. As the PPC advertiser, you pay only for the traffic you receive through those ads.
Desi Matlock has been a search marketing go-to-gal for eight years, helping people break into PPC marketing since it began, and she has been working with Google AdWords since its beginning. Desi has been to Google for invitation-only special training and knows exactly how to get the best bang for your advertising buck through Google. She has a high-level of expertise with all of their various marketing tools, including AdWords.
Desi can create an online marketing strategy for you from scratch or she can turn around under-performing campaigns. She can be brought in at any point in the process, finding the real reasons why some campaign isn't working–and she knows how to repair it. Desi is often called in as a consultant to help a business out when they find that their online marketing is costing them more than it is making. She manages millions of dollars a year worth of her client's marketing campaigns. Her average conversion rate (the percentage of clicks which convert into leads) is far higher than industry standard. It is the sole defining factor of success for us at Matlock Web Consulting that you, as our client, see more prospects as a result of her work.