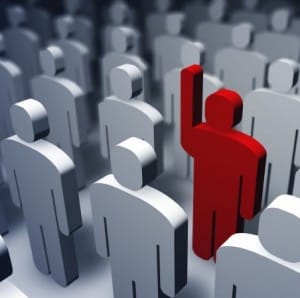 In choosing an SEO it is important to ask questions. The majority of SEO firms who say they can optimize your website…are not really SEOs.
So how can you tell who's legitimate?
Ask some questions…
How long have they been in business?
New SEOs aren't necessarily bad, but if they are still wet behind the ears you might end up being a guinea pig. Their track record matters. Someone experienced is less likely to run off with your hard earned cash without showing you much in the way of results.

Can you get references from existing clients?
Success stories on a website can be made up. Get the actual contact information of an existing happy customer or two and call them up on the phone. Ask what was done for them and whether it worked.  Check to see whether those companies are real. This is a lot like hiring a contractor to work on your physical office or home. You are going to pay good money for the work – you need real references.
How transparent are they about what they're going to do?
If they won't tell you what they are doing or say that it's proprietary information, don't use them. SEO isn't proprietary, it is the application of hundreds of bits of know-how to a website to improve it's visibility. It requires a lot of skill and technical understanding, but there are no secrets.
Do they require long term contracts?


This one is debatable. A long-term contract can mean you're tied in to ongoing cost, but with little result. Check references closely, and avoid agreeing to long term payment plans if possible.

Do you have to move to their hosting and domain control?
An SEO shouldn't require taking the full control of your site out of your hands. This is a suspicious request, and could mean they're a scam. Again – check those references.
Is their work grounded-in thorough keyword research based on your actual branding, products and services?
Good SEO starts with sounding out the market, finding out what real people are looking for online as related to you specifically. There is no effective shortcut for an SEO actually doing this research.
Will they check you against your competitor's sites?
An SEO should take into account what your competitors websites are doing to  help you improve your edge.
Do they recommend site architecture changes?
Without site architecture changes, it can be hard for search engines to crawl your site. It can be difficult to tell which pages on your site are related to your primary keywords and which ones are  less important. You could be routing your link juice off-site, or you could be wasting page rank. ("Link-juice" means the number of people that provide links to your pages from other sites. The more links you have, especially from well-linked places, the greater your visibility and web page rankings become.)
Will they actually redesign your site at all?
Is there any re-coding happening? Is the SEO going to help you rebuild your site based on their keyword research? Are they going to help you integrate those keywords into your code sitewide?
Are they only marketing you off site?
Optimizing your site for search does include off-site actions to promote linking with keywords, to promote sharing on social media, and to best create traffic to the site. But without being set up properly to do this, you could be shooting yourself in the foot.
Are they only asking you to enter into paid advertising programs?
Sure, you can "get to the top of search engines" if you pay out the nose for placement. Those sponsored  listings are technically "at the top". But that's not real SEO. That's a scam–and you'll be stuck paying for pay-per-click (PPC) placement "at the top". (If they don't mean PPC, then they might mean the following.)
Do they make promises or guarantees to get you to the top of search?
That doesn't mean that the SEO is going to implement your real keywords. They may not even do proper keyword research. What it means is that they're going to get you to the top of search for a term that has such a small audience that you gain next to nothing by ranking for it. If you sell used cars in Anywhereville, then being listed "at the top" for the term "green 1998 audis for sale in Anywhereville area"  won't really help you out enough to be worth the SEO's fees.–but it technically fulfills the promise they made.
Are they using any black-hat techniques?
For instance, beware any SEO who says things like "It's not really considered acceptable, but it works". There are many bad practices (such as keyword stuffing, joining link farms, hidden divs, cloaking links, etc.) which can get you kicked out of search engines. It might help temporarily, but it's a killer in the end. If it's a no-no per search engine guidelines, just don't do it. Period.
Are they focused on just one thing?
For instance, beware an SEO who only talks about sitemaps, or only headers, only videos, only keywords tags, only social media integration, only youtube blasts… you get the idea. These people can be useful in the grand scheme of things, but you need someone who looks at the whole at the helm of your optimization project before you take on a specialist.
Are they telling you only to try the latest tech out there?
This field is always changing. Sometimes an SEO learns something new, sees results from implementing it, then believes that all the older tech they had no longer works. The truth is, the new things work – but old rules often still apply. Throwing them out can mean missing a lot of good opportunity to help your search ranking, or basics left flagrantly out of whack.
It is a good idea to get answers to these questions, no matter who you go with for your SEO.
Basically what you want is someone who can:
1. Do real keyword and competition research.
2. Recode your site to remove cruft (code, data, or software of poor quality).
3. Redesign your site to feature your actual keywords in the content and position you against your competitors.
3. Take a look at your site's underlying architecture and server setup to make sure it's not getting in the way.
4. Help you with off-site optimization (such as smarter online promotion that properly utilizes keyword data, and link building).
5. Has a well-rounded strategy, not a quick fix.